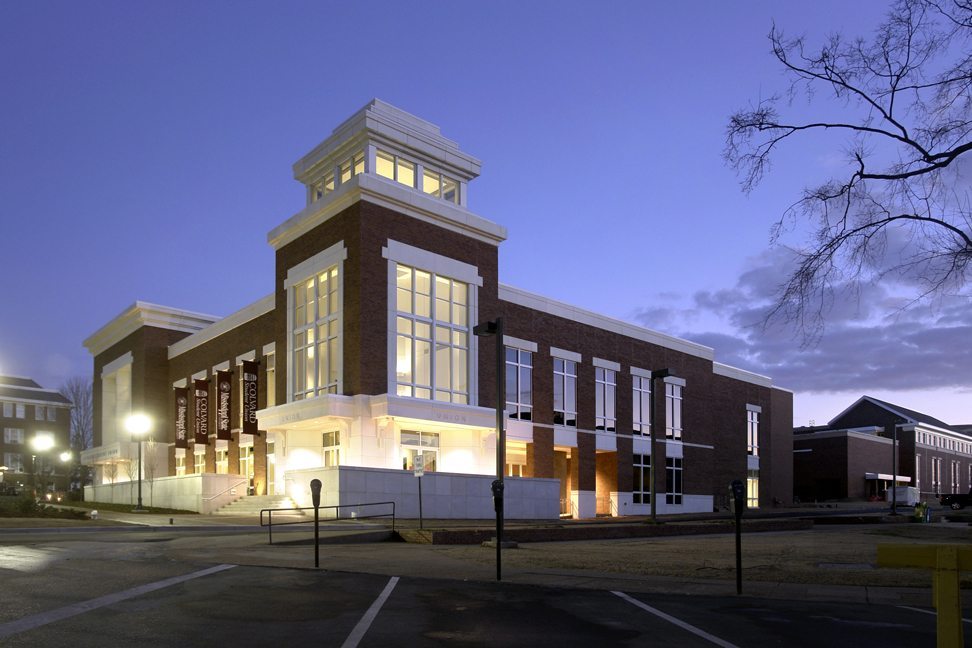 Colvard Union officially re-opens with Thursday MSU ceremony
Office of Public Affairs
News Bureau
(662) 325-3442
Contact: Sammy McDavid
March 24, 2008
STARKVILLE, Miss.–Ribbon-cutting ceremonies formally re-opening the Dean W. Colvard Student Union at Mississippi State will be held Thursday [March 27] on the front patio of the central-campus building.  To begin at 4 p.m., the public program will include remarks by Braxton Coombs, president of the university's Student Association; Maria White, interim director of the Richard Holmes Cultural Diversity Center that now is located in the building; and Bill Foster, MSU associate vice president for student affairs emeritus and the union's first director.
Eddie Keith, current union director, will serve as master of ceremonies. Joining him and the speakers will be Bruce Wood of JH&H Architects of Jackson and Steve West of West Brothers Construction Co. of Columbus.
Following the outside program, an indoor reception will be held in Salon U. Public tours of the facility also will be provided.
Officially known only as The Union when it opened in 1964, the "campus living room" was renamed in April 1985 to honor MSU's 12th president, in whose administration it was conceived and built.
The building reopened for business in January of this year after undergoing a major, 17-month renovation and expansion.
For additional information on the ceremony, contact the union director's office at 662-325-2513.
For more information about Mississippi State University, see http://www.msstate.edu/.