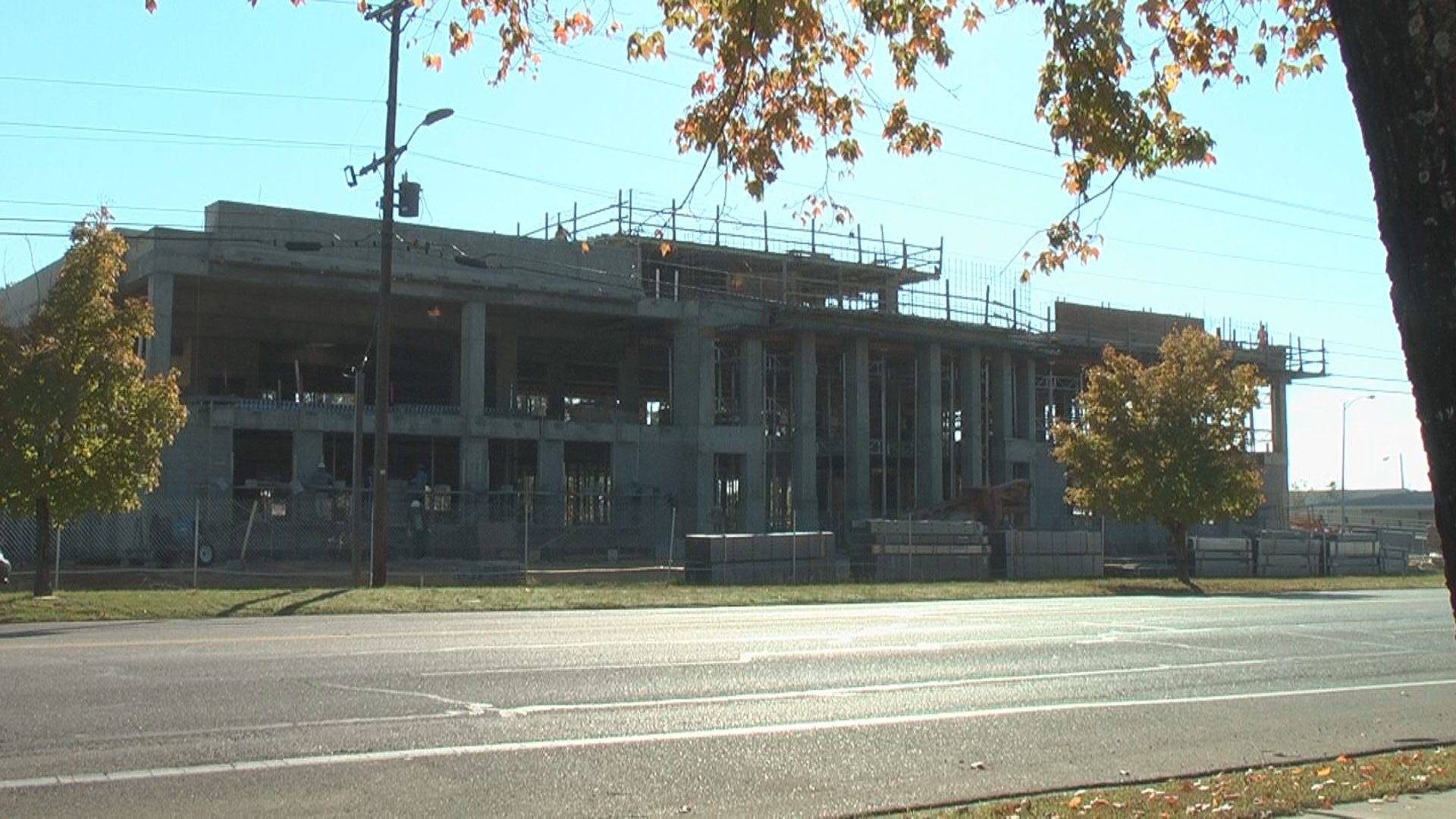 New Tupelo Police Department Building Making Progress
TUPELO, Miss. (WTVA) — Ten months is all that stands between Tupelo police officers and their new headquarters.
Police Chief Bart Aguirre is no stranger to the department.  "I've been here for 30 years," he said.  And in those 30 years, plans always circled the halls saying the city would soon have a new police building.  Nearly a decade later, that dream is finally a reality. "It took a long time to get where we are now," Aguirre said.  "The men and women of this police department deserve this," Aguirre added. "It's something they're looking forward to as well."
The building is well underway now. Crews still have some concrete to pour, but soon the building will be enclosed and drywall will be installed.  "We hope to have the building closed in by December," Aguirre explained. "As long as the weather is on our side, we should be able to begin bricking then too."  On Thursday, Tupelo Water & Light began installing underground utilities, such as electricity distribution, fiber optics and lines for street lights.  "It's very expensive," said Water & Light Director Johnny Timmons. "That's the only kickback about underground power is the cost. It's just so expensive to put in."  "But it's very efficient," he said. "It also looks good."
Besides underground utilities, crews will also begin installing street lamps along the sidewalks and a new traffic light.  "There will be a whole new intersection," Timmons explained. "We'll be using the decorative pole lighting like you see in Fairpark and East Main Street."  "It makes it look more 21st century," Aguirre added. "It's cleaner and sharper looking."  The building is expected to be complete in August, at which point officers will move from their current offices at the Tupelo Regional Airport.
The new headquarters cost about $8 million.
Addtional Fact:
The land the new headquarters are sitting on was aquired following a lengthy investigation in 2007 by several state agencies, the Tupelo Police Department and the FBI.  "A business once stood here that was a part of a massive and illegal cigarette operation," Aguirre said. "It stretched over several states and one business owner here in Tupelo was a part of it."  Following the investigation and raid, the federal government gave the land and building to the city of Tupelo, which is now the land the headquarters is being constructed.  "So our new headquarters will have a neat legacy," Aguirre said. "The department's hard work got us the land we'll soon call home."